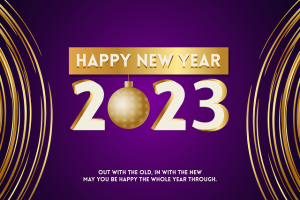 Goodbye 2022. Now is a good time to reflect on the past year. How was it for you? Did you achieve any goals, learn new skills, or take the vacation you planned pre-pandemic?
While it can be fun to reflect, this is also a good time to look ahead: What kind of year do you want 2023 to be? Is this the year you change careers, downsize, buy your first house, get married or divorced, or make other major changes? Alternatively, is this merely the year to go with the flow, keep things steady, and not rock the boat?
We wish you a 2023 that is everything you want it to be. Happy New Year!
Photo: Pixabay