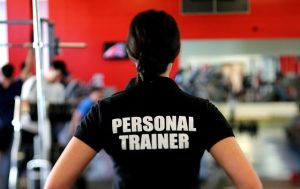 So many plan to lose weight at the beginning of a new year. One way to help you do so is to consider hiring an expert to guide you. In fact, a personal trainer can design an exercise program that helps you reach your fitness goals, suits your personality, and accommodates any physical limitations you might have.
When hiring a trainer, look for the following:
Qualifications
Experience
Compatibility
Qualifications
How do you determine if a trainer is qualified? Do so by asking what certifications they have. (If they are not certified, then pass on them.) Personal trainers are not licensed; anyone can hang up a "personal training" shingle. However, there are many, many organizations that certify personal trainers. The best require the candidate to pass a comprehensive written exam, to maintain CPR/AED certification, and to stay current in the field by completing Continuing Education Units (CEU) on a regular schedule. There are some fraudulent businesses that sell personal trainer certificates (among other types of credentials, such as diplomas). Some businesses also have a low bar on what knowledge a candidate must demonstrate to be "qualified" to train others.
The best certifications are:
You can get a sense of how rigorous the training is by going to the website and looking at the requirements.
Experience
Don't measure experience only in years, but in relevance to your needs. If you are training for a specific sport, has the trainer worked with others in that sport? Basically, you want a trainer who has worked with others with goals like yours.
Compatibility
You and the trainer must click. It is a subjective evaluation, but an important one. You must feel comfortable with this person to, basically, avoid throwing your money away.
Good luck with your search if you decide to go this route!
Photo: Pixabay