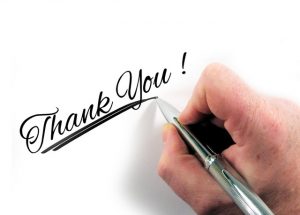 "After Dawn organized my office, I felt as if it had doubled in size. With more space and everything in its place, I was no longer drowning in a sea of paper. I felt freer, calmer, and more productive. Thank you, Dawn!"
–B.W., Acton
---
"Dawn helped me to organize my clothes in limited storage space, making room for everything from running gear to formal wear. Working with Dawn for two hours is like working by myself for eight, and produces a superior level of organization. I recommend her highly!"
–D.O., Newton
---
Dawn Link and her company, Resolutions have become an integral and irreplaceable part of our business and family life. We first contacted her in connection with the death of a parent and the myriad of issues to deal with in closing a house, selling assets and keeping the government happy with all the information they needed.

As time went on we realized that Dawn's skills would allow us to turn over entire areas of our daily paper flow both personal and business. She organized systems for handling bookkeeping functions, filing, initiating and completing complex problem solving. As we changed our businesses, she changed with us and showed other skills which made our lives efficient, less stressful and most important, we always knew who to call first in virtually any problem solving matter, here, there and literally everywhere. That includes international travel, teenager lost passports while going from one country to another, I could go one and on. We moved our entire business and residence from MA to VT but have made a point of establishing systems to keep Dawn involved in many of the same activities long distance.

She's considered a member of the family after 10+ years, and I have warned her many times she is stuck with us!
-I. B., Waitsfield, VT
---
"I was uncomfortable inviting people into my home because of all the clutter. I'm now able to allow repairmen into my home, as well as family and friends for dinner. I was overwhelmed, but Dawn's system made it so simple. I now have the confidence to maintain the systems we created."
–S.T., Medford
---
"After too many years with disorganized piles on every flat surface, I hired Dawn to help me organize my office. The process went smoothly and logically, because Dawn is an excellent listener. She was able to understand my needs and lifestyle, which led to the system I now enjoy. We organized my space according to the different aspects of my life, including education, finances and hobbies, giving me easy access to papers and files. Dawn not only gave advice but she was also actively engaged in the sorting and discarding process, helping me make important decisions at every step."
–D. R., Stow