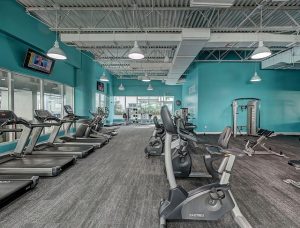 One of the most common New Year's resolutions is to start (or re-start) an exercise program. To increase your odds of your success, here are some factors to consider:
Do you feed off the energy of others when you exercise? If so, investigate joining a gym or an exercise class. Community ed (adult ed) and town recreation programs often run inexpensive classes if you do not want to pay for a gym membership that you think you will not use. Also, not all gyms that offer classes are the same. Some have a wide range of class types, for different styles (dance, yoga, Pilates, or weight training) and levels, while others have limited programs. If the gym you are considering advertises classes, ask to see the schedule before signing up.
Are you the type of person who prefers to exercise in private? Then you will not be happy sharing space in a regular gym. Some personal trainers offer private or semi-private sessions in their studios (even at some gyms) or will come to your home.
When looking for a gym to join, stay close to home. If you must travel more than 12 minutes, research shows, you are unlikely to stick with it.
You might be more inclined to stick with an exercise program if you have a friend join you. You will at least be accountable to each other!
If you are looking into joining a gym, visit during the hours you would most likely work out so you can see how crowded it is, who works out at that time (are you comfortable working out around guys who deadlift 400 lb.? teens?), and what the staffing level is then. Does equipment appear to be in good shape, or are there "out of order" signs on machines? Is the equipment you would use available? Also check the facility (including restrooms and locker rooms) for cleanliness.
Most gyms will give you a free pass for a day or a week so you can try it out before signing a contract and paying membership dues. They do not always advertise this, so ask!
After reading this, you are probably considering whether you, yourself, would in fact prefer to work out at home, on your own, or with a personal trainer. If so, check in again for a future blog with suggestions on how to go about doing so.
Good luck with your exercise program, whichever route you choose!
Photo: Pixabay