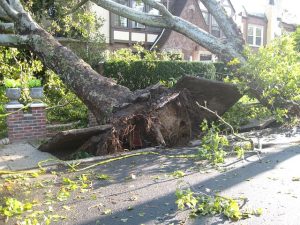 Hurricane season is waning, but winter is around the corner. Are you prepared to deal with the aftermath of a catastrophic storm? What if you needed to evacuate because of a chemical spill from a truck rollover on a nearby road? How well would you handle a disaster? Rather than recreate what already exists on many websites and in guides, I will highlight a few resources that do provide valuable information to make sure you are prepared.
Are you ready for an emergency? To see if you are, take the American Red Cross quiz or download this FEMA guide to learn more about basic preparedness.
Preparedness falls into 6 categories: water, food, first aid supplies, clothing and bedding, tools and emergency supplies, and special items for medical conditions.
Here are resources to help you prepare:
A blog that lists 55 emergency preparedness items (to get you thinking).
FEMA has an emergency supply checklist.
The Red Cross website suggests items you need in a survival kit. Scroll down pass the 'Take Quiz' section to see them.
The Denver Red Cross website features a great emergency preparedness checklist.
The CDC checklist is also very valuable.
If you have pets, you need to plan for them as well:
Combined pet emergency kit checklist and disaster preparedness
As Stephen King says, "there is no harm in hoping for the best as long as you're prepared for the worst."
Photo: Pixabay