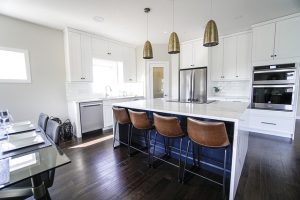 Do you have wood floors or furniture that need sprucing up from scratches or dull finish? Let me recommend two products I love that are just short of miraculous.
Last week, I moved a sofa and scratched the hardwood floor. Badly. No worries. I was able to get those scratches out in two minutes with Amazing Tibet Almond Stick. Packaged in a small tin container is a lipstick-size cotton stick saturated with almond extract oil. Unwrap the foil and rub the stick on the scratch. Wipe off the excess and voila!
My wood coffee table was looking dull. No worries. I polished it the professional way, with Trewax Paste Wax with Carnauba. After cleaning the table, I rubbed on a thin layer of the wax with the sponge included in the can and buffed with a clean microfiber towel. The table looks like new. Start to finish, the job took 10 minutes.
Both products are sold at my local hardware store as well as on Amazon.
Photo: Pixabay