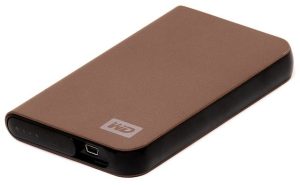 If you are like me, your computer holds so much diverse information: client records, home repair notes, favorite recipes, eyeglass prescription, photos, email, and the list of movies I want to see. This pretty much accounts for much of the "stuff "from every aspect of life. What would happen if that data were lost, deleted by accident, corrupted by disk error, attacked by a virus or other malicious software, including held hostage by ransomware? Yes, life would be complicated, that is for sure!
A client had a recent scare when several dozen files got corrupted by a disk issue. What could have been a disaster turned into only a mild inconvenience because all her data were backed up.
Do YOU have a backup plan for your data? Find below three guidelines for setting up such a vital plan.
Backup on a consistent schedule. Can you really afford to lose a day's worth of data? If not, backup daily or more frequently. MAC users can set up automatic backups using the Time Machine app. If you do not have a consistent schedule, you will go too long between backup or forget altogether.
Backup to multiple devices. What happens if your backup drive is corrupted? Backup frequently to another external hard drive. Time Machine backs up my computer to my main backup drive (a 4T external drive) multiple times a day. Once a week, on a set schedule so I do not forget, I plug in a different external drive and let Time Machine back up to it.
Keep backups in multiple locations. Worst case scenarios: a burglar steals your computer and all your electronics, including your external hard drives. Heaven forbids house damage (fire, roof leak, tornado) affects your computer and backup drives. While it is true that you would have bigger problems than a loss of data, this is one headache that you can prevent. Store a backup at your office (if it's in a different location than your home), at a trusted friend's house, or in a safe deposit box. This backup can be updated at greater intervals. I personally do this every three month, because that is the most data loss, I am willing to risk. What is more, I rotate the offsite disk with my secondary backup disk. That is, I backup to my secondary disk and take that to the bank where my safe deposit box is. Then I take the external hard drive out of my safe deposit box and use that as my secondary backup disk for the next three months. Rinse and repeat…
It really is a gamble if you are not backing up your computer. One other precaution is to back up to the cloud. Now you have both a physical backup on your external drive and a cloud-based solution.
Photo: Pixabay