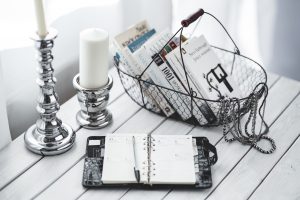 Truth be told, I don't have a "busy" season. I work 12 months out of the year helping people organize their homes and businesses. After being in business for 20 years, I have never been able to guess which season will be busy or slow.
That said this is the time of year when many of my clients are trying to get organized before their children are home for summer break. They realize their days are numbered before they have their kids full time. Additionally, clients with summer homes are trying to sneak in various organizing projects before they head out for the summer.
This time of year, clients are getting ready for the summer. In August, they're prepping for back to school season. In September, clients are getting ready for the holidays. It's a year-round gig! I always tell people that it depends on the person at the other end of my phone as to what project I will be working on and how long the project will take me.
The scope of work always varies as well. Most people think that I only work with people who are disorganized. While this can be true, it's not always the case. I can help people who are downsizing their homes, looking to move across the country, or even having a baby. It's important for people to know that I'm here for proactive organization, in addition to those who are buried in clutter.
Are you looking to get organized? I can certainly help you proactively – or reactively – get your life and home in order.
Photo: Kaboom Pics