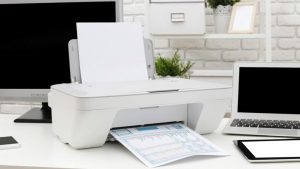 Today, give the earth a big hug – Happy Earth Day! We live in a fast-paced society, and doing the eco-friendly thing is not always the easiest or quickest. As a Boston professional organizer, I'm always looking into organization tactics that are both effective and environmentally friendly.
From using digital calendars versus paper calendars to reusing recyclables as organizational solutions (you'd be amazed at what you can do with a cardboard paper towel roll!), there are many ways to maintain a "green" focused attitude around the home. There are eco-friendly organization solutions for every part of the home! Today, we're looking at the home office, and specifically your printer. Most of us have a printer or copier at our ready and therefore we need to dispose of empty ink cartridges. Throwing them in the trash is the quickest option but not the best solution for the environment!
Below are three ways to dispose of your printer ink cartridges:
Check out your printer manufacturer's website. Manufacturers typically provide information regarding the proper disposal of ink cartridges. Some manufacturers actually have a return label in the box of your new cartridge so it makes it really easy to just drop the old one in the mail.
Turn to office supply stores. Staples and Best Buy have programs where you can return the cartridges directly back to the store where you bought them. Investigate to see if there is a reward program so you can reap some of your investment.
Look into Earth911.com. This is a great resource for investigating how to dispose of just about anything. Look at this site for a location near you that accepts used cartridges.
These are all great ways to lessen your carbon footprint in your office. Also, if you plan to reuse your cartridge, many retailers – including Costco – offer refill services for select cartridge manufacturers.
Photo: PC Mag