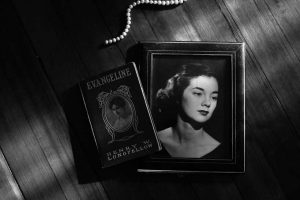 Many of us have been collecting keepsake boxes since childhood. Think boxes filled with memories from exes, and even high school yearbooks. After we close the lid of these boxes, these keepsakes find their way to your basement, attic, or garage. Can you relate?
If you had a flood, fire, or other event at your house, these treasured items would be destroyed. Would that make you extremely sad and upset? Having too many nooks and crannies with keepsakes can make it harder to know what to grab if you had to evacuate your home. It's time to get this part of your life in order! Here are some keepsake organization tips to help you begin paring down your treasured items.
Set aside time to go through the items. This is always the hardest part. It might take longer than you think if you are finding items that bring up memories of loved ones. If you aren't sure whether you are ready to part with the item, create a temporary storage box to revisit after you have gone through everything. Some items will be a no-brainer, but with others, it might be harder to make a decision. By creating a temporary box, you can move forward in the process.
Consolidate your keepsakes. Pare down your keepsakes to fit in one box or storage container that you could quickly grab if you had to evacuate your home. You will need to prioritize what keepsakes go in the box. If you need to keep others, put them in one location, labeled so you and others can easily find them. Also, think about scanning in or photocopying photos or other documents so that you have digital copies. This will ensure you have a backup in case the worst-case scenario happens.
Revisit the temporary box. Examine the contents in your temporary box, and determine if it's easier to purge any of these items. Make sure that you're removing any duplicate or similar items. While these items are meaningful, knowing you have these memory tucked away elsewhere will make it easier to let go.
As we continue through these winter months when we're cozied up at home, take some time to go through these boxes. It can be fun to sit in front of the fire, drink some hot cocoa, and go down memory lane. Remember, keepsakes are wonderful to have, but you don't need the actual item to have the memory.
Photo: Sarah Jayne Photography