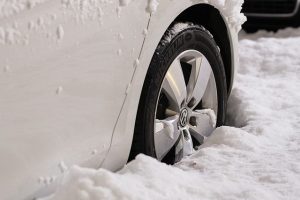 Thanksgiving is over as we now turn our attention to the winter holidays. Have you already prepared your home and car for winter? As we all know at any point a storm may hit our area. Look what just happened in Buffalo, NY! If you live around the Great Lakes, you have already experienced that very same powerful winter storm. Let's make sure that we are all prepared this year for winter and, heaven forbid, just such a storm.

Take a walk all around your property, making sure that your leaves, loose sticks, and other yard debris have been cleaned up. Leaves left on the ground once frozen with snow piled on top of them can make for a very hazardous situation. You don't want to slip and fall – or have a visitor or delivery person hurt – because you did not clean up those leaves.

Store your patio furniture. Make sure to clean and dry the cushions as well as hose down the furniture before storing it.

Drain outdoor hoses, disconnecting and storing them in your garage or shed.
Have your heating system checked and cleaned by a professional to make sure that you are warm all winter long.

Turn off your outside water spickets to avoid freezing and potentially bursting pipes.

Install driveway markers to help either you or someone you hire to plow your driveway so that everyone knows where the driveway is. 

Prepare your car for winter by purchasing new windshield wiper blades. Top off your antifreeze, and check your battery and tire pressure on all season tires. Change your oil if it's time. Depending on the car and where you live, you may need to swap out your tires and install snow tires.

Preparing for winter now will not only save you money but will also provide you peace of mind.

Photo: Pixabay