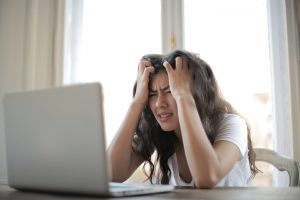 Do you find yourself feeling disorganized at work? Would you like exert control over your chaotic work schedule?
To begin, you may want to organize your work projects. Depending on how many projects or clients you manage, different tools are available, at different price points, ranging from free to hundreds of dollars a month.
Some types of apps to consider:
CRM software: project and sales tracking (track anything with a pipeline)
Time trackers: track the time you work on client projects
Schedulers: to schedule your own time or book appointments
Please note: this list of suggestions is just that. Please do you own due diligence and research to determine what is best for you and your work situation. I am not endorsing any of these suggestions.
Some popular CRMS (the paid ones typically have a free trial period):
Excel – https://www.microsoft.com/en-us/microsoft-365/excel
Zoho – https://www.zoho.com
Really Simple Systems – https://www.reallysimplesystems.com
Apptivo – https://www.apptivo.com
Less Annoying CRM – https://www.lessannoyingcrm.com
Time Management – Check out these sites for a list of various time management apps:
https://clockify.me/blog/apps-tools/best-time-management-apps/
https://www.lifehack.org/articles/technology/top-15-time-management-apps-and-tools.html
Scheduling apps – Look for recommendations at these sites:
https://blog.hubspot.com/sales/best-scheduling-app
https://calendly.com/blog/best-appointment-scheduling-apps/
https://www.lifehack.org/901875/free-scheduling-app
I am sure there are plenty more offerings to be found. Ask colleagues if they are using productivity tools and which ones they would recommend. Asking those that work in your industry is a great place to start as they are dealing with similar obstacles and challenges. Having the tools you need may help reduce the chaos in your work.
Photo: Pexels