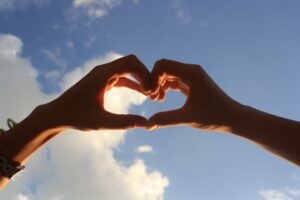 When a friend or family member needs help after a birth or surgery, or even during difficult times such as illness, or any other crisis for that matter, many friends and loved one offer to help in any way they can, but don't specifically say how. As a result, something termed a crowdsourcing tool is needed. It can also be awkward for the person needing help to say what is needed. Welcome to the world of online group scheduling and calendars with various bells and whistles.
These websites organize tasks and time slots to avoid duplication (who wants 8 mac & cheese casseroles delivered at once?) and to prevent gaps in coverage. They can help with meals, rides, visits, shopping, errands, chores, childcare, and dog walking & other pet care.
Several sites enable people to sign up for free. These sites let volunteers sign up for time slots, indicate what they will do/bring/cook, get reminders, see special instructions (dietary restrictions, where to drop off food), see what kind of help is needed and when. Some also allow donations. If you are nervous about the site being public, you control who is invited. If a person now asks, "How can I help?", you can direct them to your website to see what is needed. No more numerous emails and phone calls back and forth will be necessary. What time savers these can be! Here are few to check out. 
CareFlash – Has an added feature of storytelling and the ability to share photos.
CaringBridge – Is a platform to communicate health news to family and friends.
Signupgenius – Coordinates people and events in personal and business life.
Carecalendar – Coordinates a calendar for volunteers and what is needed.
Lotsahelpinghands – Communicates and schedules as help is needed for meals, appointments, and rides.
Mealtrain – Sets up a calendar for friends and family to sign up to bring meals.
For such tools to be able to bring together well-meaning and able loved ones who sincerely want to offer a helping hand as well as to make that helping easier and more convenient for all is now only a time saver but, I think, a true lifesaver.
Photo: Unsplash