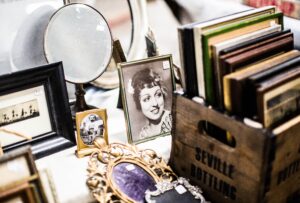 After determining what stuff you no longer need, the next logical step is for you to sort all of it into items to trash, to sell, or to donate. Sometimes, knowing where to donate your items and what organizations accept the type of items you want to donate can be tougher than your decision to let them go! Here are a few suggestions.
National: Goodwill Industries,  Salvation Army,  Big Brother Big Sister,  Epilepsy Foundation (not all states),  AMVETS,  and also check out Vietnam Veterans of America (not all states). If you are looking for places to recycle your items, look at Officiency as they have a comprehensive list.
Local to Massachusetts/New England: Habitat ReStore,  Cradle to Crayons,  Household Goods,  Savers,  Mission of Deeds,   Planet Aid,  or a "swap shop" at a local transfer station. I have been to Winchester and Wellesley's transfer stations and wish my town had this as an option.
Other: Freecycle,  NextDoor,  Facebook Marketplace,  and other local sites. Contact local churches for rummage sales and local libraries for book donations.
Before donating, check the website of each organization to see what items they are accepting as this might change from time to time and according to the season. Additional constraints may apply due to special donation requests/requirements/process during COVID and the condition of the items.
Photo: Unsplash