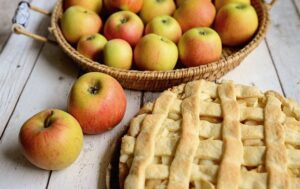 Social distancing has changed the autumn activity landscape. So many of the fun things in which families typically partake – and which they look forward to – can't be undertaken because of social distancing rules. Alternatively, they put so many restrictions upon us that they become downright too stress-inducing to enjoy. However, take heart. Here are five safe and socially distanced activities to enjoy with your family this fall.
Visit tourist sites – In Massachusetts, folks love to go to the Cape in the summer. However, traffic can be horrendous! If you are looking for a day trip or weekend getaway, the fall is a great time to go. I am sure you will find a similar location in your area that is more enjoyable to visit when it is not high season or a popular tourist attraction in the summer months.
Bake – Tis the season for apples and pumpkins galore. Pick a weekend day for the entire family to bake an apple pie, apple crisp, pumpkin pie, or any recipe that uses these fall specialties. A bonus is that if you have a freezer and can get a pie or two done now in time for Thanksgiving, so doing will afford you one less item to bake when your time is so precious, and your kitchen is so busy.
Revisit crafting – If you know how to sew, you may want to create a Halloween costume for yourself or your family members. Your family can help by dividing tasks such as laying out the pattern, cutting the pattern, pinning the fabric, ironing seams, or actually using the sewing machine. If you know how to knit or crochet, teach your children. They can use these skills to make Christmas or Hannukah gifts. Indeed, for my sister and me, some of the fondest memories of childhood involve learning these domestic skills at the knees of Mom and Grandma. Provide the same for your children and grandchildren. What pride they will take, making something with their own two hands and offering it as a gift out of love.
Tour – There are biking, walking, and driving tours you can take in your area. Google the activity you want to do in the area you want to go, and you will get a lot of choices from which to pick your favorite or to explore an area you haven't been to before. Leaf peeping is an age-old, tried and true – not to mention –  a fun activity to do this time of the year. Get out and commune with Mother Nature. Perhaps no mask will be necessary…
Decorate for Halloween or Harvest – Have a pumpkin carving contest with members of your family. Each person gets a pumpkin with the best and scariest pumpkin winning! Save the pumpkin seeds to roast and eat. While carving, make hot apple cider and eat apple cider donuts. Who doesn't love apples and pumpkin? If you want to take Halloween outside and decorate your front lawn or your house, do it while the weather is still nice to avoid freezing your fingers and toes as Father Frost sets in later. Create family memories.
You have many choices to enjoy autumn. Heck, if you have a ton of leaves in your yard, rake them into a huge pile and run and jump into them. Think of the closeness and alone time you get to spend with your family. That is one blessing to come out of this pandemic. In all you do, stay safe.
Photo: Pixabay