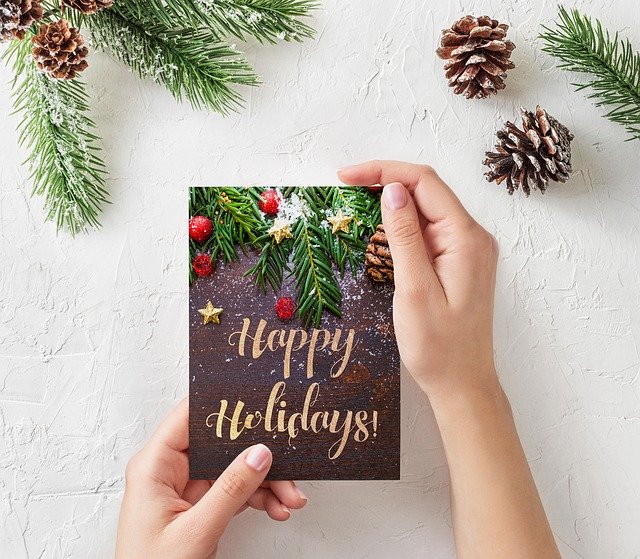 Whether you send cards to family, friends, business associates, or clients between Thanksgiving and New Years, being organized will streamline this important task.
Enter the names and addresses of the people to whom you send a card in a database program. You may already have such a list, and keeping it updated is an important task to maintain through the year.
Don't hand address each card. Use your computer to print out the mailing addresses on label paper.
Order your holiday cards with your message and/or photo already on it to save time writing an individual message or attaching/inserting a photo on every card.
To save even more of your precious time, don't wait in line at the post office. Go to shop.usps.com and order your stamps.
Finally, don't beat yourself up if you don't get around to sending holiday cards this year; rather, resolve to begin inputting your contact information now so that it is ready for you next year.
When you have the addresses printed out on labels, cards with message and/or photo, and stamps, it will be a cinch to get your cards in the mail!
Photo: Pixabay