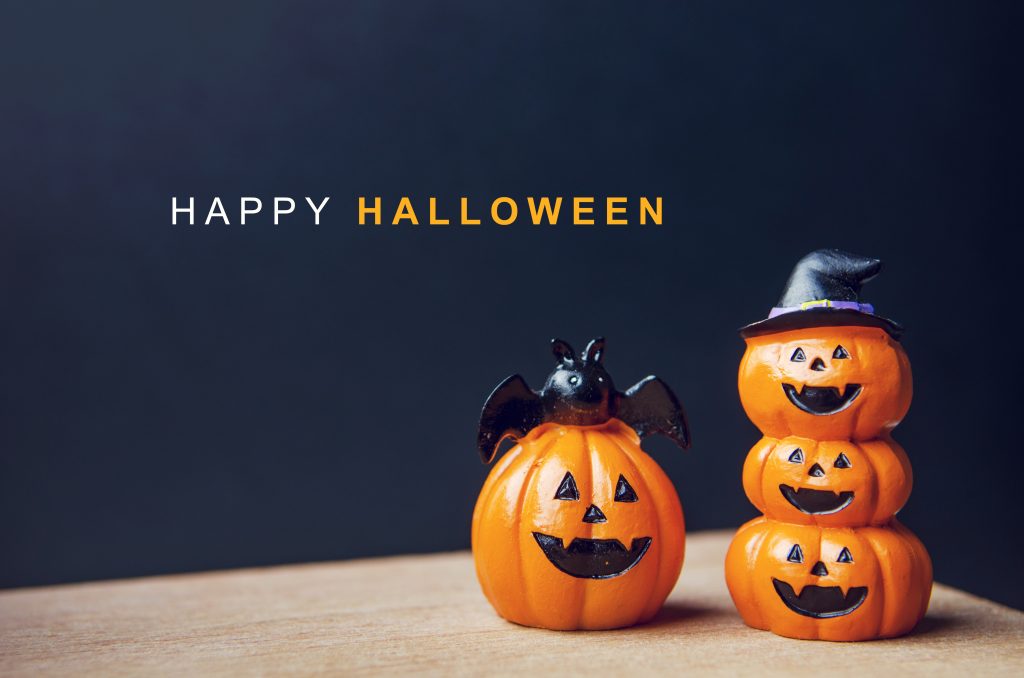 Halloween is one of my favorite days of the year. Children come out dressed in colorful costumes. Parents walk along with them from house to house in the crisp fall leaves. Everyone seems to be in a truly generous, happy mood. Trick or Treating is truly a fantastic way to kick off the entire upcoming holiday season. Going door to door in even a neighborhood you know well isn't without its safety risks, however. Here are some tips to a healthy, happy, and above all safe trick or treat night, "witch"-ever side of the door you are on.
Stay in Your Own Neighborhood. Trick or treating on the street or in the development you live is safer and more fun for everyone. Your neighbors get to delight in seeing all the kids they know dressed up, and the kids get a boost of confidence from their compliments and kind words. You also know, for the most part, where every piece of candy your child collects, has come from. Don't try to do every house. For younger kids, just a few houses, or a single street, is enough.
Don't Demand the Kids Say "Trick or Treat." Many children are shy. Others have disabilities, such as Autism, cause them to be non-verbal. "Oooh" and "Ahhh" over every child that comes to your door and hand out one treat to every child. When you are out of treats, it is okay to close your door and not answer. Do not leave the house and leave a bowl of treats on your porch. This poses a potential safety risk to yourself, and the kids coming to your door.
Trick or Treat With Your Kids, In Broad Daylight. Never send younger kids, or those with disabilities, out trick or treating on their own, or even with an older sibling. Go with them. Stand at the foot of the walkway and notice who opens the door. Never go out trick or treating with your kids, or allow them to go out, after dark. Even the most reflective Halloween costume can be missed by a driver, particularly at dusk. A child alone, or even with an older sibling, cannot adequately protect themselves from a potential predator even in broad daylight.
Remember that Trick or Treaters Come in All Ages, Stages, and Sizes. We typically expect Trick or Treaters to be younger kids, no older than 13 or 14. Many types of Intellectual Disabilities cause the individuals who have them to act and function at a much younger age level than they are chronologically. If someone comes who appears older comes to your door, before opening the door check through a window or peep hole to confirm there is a parent or responsible adult nearby and if so, hand them a treat.
Set a Hard Rule that All Candy Must be Checked First. Make sure your kids understand that no candy is to be eaten while they are trick or treating, and that even after they get home, all candy is to be checked by you before they try it. Check each piece of candy a child receives and toss anything that seems questionable. If your child has any food allergies, read the ingredients on each label to confirm there are no "hidden" ingredients or that the candy wasn't produced in the same factory that produces the food your child is allergic to.
Stick with Sealed Candy. Many people like to hand out fruit, homemade treats, or wrapped candy such as lollipops and Tootsie Rolls, or Sweet Tarts for Halloween. Unfortunately, these types of goodies often get thrown away by parents because they are not "factory sealed." Better yet, head to Party City and get a bag of non-candy treats such as pencils, fidget spinners, funny erasers, cheap sunglasses and the like and hand those out instead.  It will cost about the same, all children can enjoy them, and make a better investment for everyone.
Do you have a Trick or Treat tip that you think will make Halloween great? Share it in the comments!
Photo Licensed from Adobe Stock
Today's blog is from:
Cristina M. Miller, CP APMP
Writer and Copyeditor
201-783-2994
I'll Put Words To Work For You!