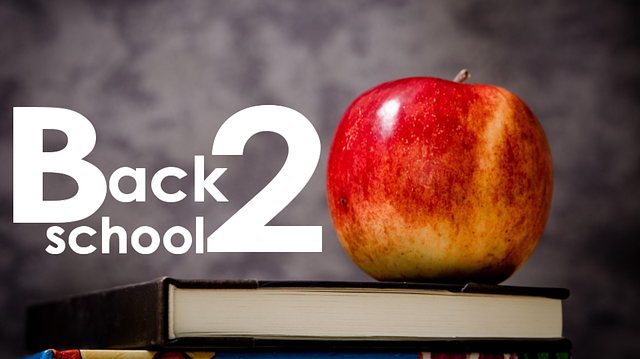 The kids are back to school, family summer vacations are over, and the house is at peace again. Here's to celebrating back to school with your children, including your teenager, so that they all get off to a great start.
Night before prep – To avoid running around during the morning, what activities can you accomplish the night before? May I suggest preparing lunches so all you have to do is gather any refrigerated items and add to lunch bags/boxes? Wouldn't it be helpful to have your children make sure their backpacks are loaded and ready to grab on the way out the door? Can you or your children pick out their clothes and have them ready to put on?
You might also consider having the breakfast table set and ready with anything you are able to lay out for breakfast the night before. Talking with your children to make sure they don't have any permission slips or papers to sign the night before will avoid last minute panic. Do they need gym clothes or anything special for the next day?
These tricks will speed up the morning activities and perhaps allow a few more minutes of precious snooze time.
Calendar – How does your family communicate and stay on track? Do you use a digital family calendar like Google calendar or iCalendar? Or do you use a paper calendar? Regardless of the method, are you and your family making sure all your activities are on the same calendar? It is so easy to assume everyone knows that dance class is on Tuesday at 6pm but having it on one calendar that the entire family can see will avoid double booking or missing an activity. Seeing all events in one place will allow better planning of transportation and meals. Even color coding each member of the family will make it easy to know which person is doing what each day of the week.
Shopping Lists – This time of year as school begins seems to be the time that you may feel as if you are at the store every day picking up a last minute school supply for your children. How do you organize and coordinate your shopping lists? Is there a central place for all members of your family to list items that they need? Alternatively, do you use a digital shopping list that everyone has access to? Sharing the list will allow everyone to add items they need; therefore, when you are out and about and near a given store, it is easier to grab the item instead of going all the way home, only having to run out to that store.
Some of these tips may already be in place in your household but if not, I am hoping that at least one of them will help make your school year a more enjoyable experience at your home. What are some other ways you create a successful school year?
Image by A3DigitalStudio from Pixabay