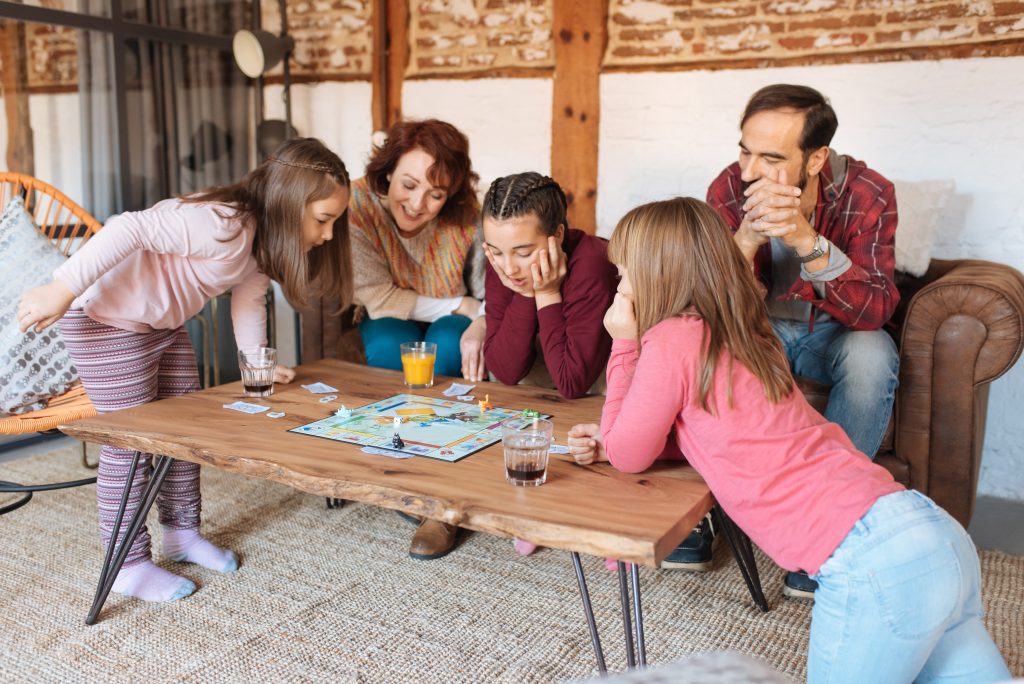 Children today have a myriad of electronic devices to keep them engaged and entertained with minimal adult supervision. However, kids must have other activities beyond school, sports/extracurriculars, and homework to engage them. How to get your kids out from behind their electronic devices? Here are a few ways to engage your children with activities they, and the whole family, can enjoy.
Set a Timer – If you're going to play a game say, "We'll play for X amount of time and then see how we feel." If you're going out, tell your child(ren) "We're going to the museum for X hours." Telling kids in advance they will be doing things during a certain time, or for a certain duration, not only reassures them that they will have time for themselves, but also allows them to plan their day. This helps eliminate any potential resistance to doing whatever you have planned.
Play Games – A great strategic board game is more entertaining and challenging to do than just stare at a computer/video screen. A good old fashioned board game can break up the day for all. Check out Settlers of Catan, Ticket to Ride, and even Monopoly. Apples to ApplesandLabrynthare great for younger children, or for families with both young children and teenagers who want to have a family game night.
Check Out a Museum – Are you aware that a lot of libraries offer discount or free museum passes? You do need to sign up ahead of time to make sure the dates you want are available, but it is the best ticket in town. Museums don't have to be boring. Choose one that you know has exhibits that your kids would enjoy. Nothing is worse than dragging a child through a venue when they don't want to be there.
Go Swimming – See if there is an indoor water park, like Great Wolf Lodge, in your area. It is great to play in the water when it's freezing outside. You can pretend it is summer and escape from the reality of colder temperatures outside.
See a Movie – Yes you can go to the movie theater, but you can also go to your local library and take out a movie for free. Check out Redboxwhere you can rent a movie for less than $2 for 24 hours. Can you stream movies to your TV? It is time spent together and you can also have a discussion after the movie to further engage your kids.
Play Outside – For little to no money you can enjoy time outdoors by going for a hike, bike ride, or just a walk around a new part of your town or state. Getting exercise and more importantly fresh air is great for everyone. You can also teach your kids classic outdoor games like Kick the Can, Kickball, and Freeze Tag. These are fun for the whole family.
What are some other activities that you do with your kids to get them out from behind their electronic devices?
Photo Licensed from AdobeStock.com