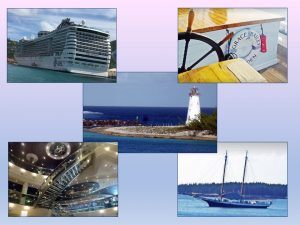 Cruises offer a wide array of experiences and entertainment for an unbeatable value.  With a wide array of ships and destinations, you can sail to and from just about anywhere in the world, even Alaska.  Which destination and what type of cruise are for you? What do you do once you book? How do you pack? Check out the answers to these questions and more below on how to successfully plan and prepare for a cruise.
Pick a Boat.Today's cruise options include everything from Maine Windjammers to luxe cruise lines. Before choosing a cruise, ask yourself who you will be traveling with, why you're traveling, and what type of traveler you are. For family vacations, one of the major cruise lines is probably ideal. If you're looking for a young, hip, party boat, you might want to consider a line that caters to a young adult crowd.  Are you more at home in hiking in the woods?  Maybe a small ship traveling up the coast of New England is for you. Choose the best type of cruise for your traveling companions, purpose, and unique personality.
Where To? Where do you want to go? Are you wanting a warm, sunny break in Mexico, Bermuda, or the Bahamas? Are you looking to see the coast of Alaska, or sail the Mediterranean? What about heading up the coast of New England? Decide where you want to go and check out the cruise lines that travel there.
What's Your Budget? Set a budget and decide what you want to spend it on. Is your priority a luxury ship with all the extras? Will you splurge on extras such as shore excursions, alcohol, specialty restaurants, or off-duty shopping? Know the answers to these questions before you start looking for your perfect ship. When you set your budget, be sure to account for any "hidden" fees or extras you might not find out about until you're on board, such as additional fees for premium liquors.
Listen to the Critics. CruiseCritic.com is a great place to get impartial reviews from other passengers about specific cruises and cruise ships. Before you book, check out the passenger reviews and pictures from the ship you are considering. A one off about a poor cabin steward can be dismissed. Several people complaining about the food should be paid attention to.
Get an Agent. Yes, you can book a cruise directly, but a cruise travel agent will provide invaluable assistance. Agents can help you choose and get the best deal on your dream cruise. They can also advise you on options you'll want, such as a balcony stateroom, or a late dinner seating. Agents can also take some of the more annoying, cruise-planning off your hands, such as purchasing insurance, booking and coordinating transportation to and from the port, and even printing and mailing luggage tags and cruise documents to you.
Insurance is Key. Very often, cruises are booked months in advance. Anything can happen between when you book your cruise and when you finally set sail. Purchase all-inclusive travel insurance that covers everything from the onset of a pesky sinus infection to a family emergency.
Choose Your Options. Once your cruise is booked, read up on all the options the ship you are sailing on offers, including food and drink packages, cell phone and data service, shore excursions, and on-board activities and experiences. Choose the ones that match your personal preferences and budget. Decide if you want to book these options in advance to be sure you get the activities and time slots you want, or if you want to risk getting a better deal by booking on board. Very often, special deals for on-board services, such as spa treatments, are offered on the day the ship sails.
Know Where You're Going. Read up on the ports of call you will be visiting. Select what you want to do and see at each port, and how you want to do or see it. Do you want to go independently into all the ports or sign up for guided excursions? With guided excursions there is less risk of the boat departing without you, but these are often more expensive than self-guided tours.
Check Out the Itinerary. Very often, a cruise line's itinerary, or a sample thereof, will be posted on the cruise line's website, or on one of the cruising message boards. Check out what kind of activities will be offered, the ship's dress code, and evening entertainment. Most luxury cruises have at least one "formal" night. More casual cruises, such as Maine Windjammers, offer a lobster bake. Know what you will need to bring and start shopping for anything you don't have in advance to get the best deals.
Read Up. Spend some time researching cruising on the 'net. Amazon offers several inexpensive e-books on cruising. A favorite is Tips from the Cruise Addict's Wife by Deb Graham. The Internet includes several solid packing lists and tips for first time cruisers.  CruiseCritic also has a "Roll Call" section for passengers booked on a specific cruise ship and sailing to connect with each other prior to departure. A little advanced preparation will go along way once you're on board.
Vacation time is so precious to us. A cruise can be a fabulous way to spend that time. By doing your homework in advance, you will ensure you have the experience of a lifetime from the moment you set sail.
Photo: Cristina M. Mille