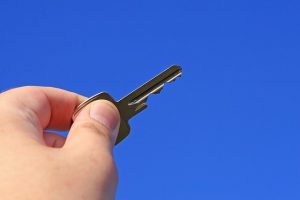 Summer is a popular time of the year for moving. According to Money.USNews,around half of all moves take place between May and September. It makes sense as college students are vacating their rental apartments, the weather is better, and school aged children are out of school and therefore it is less disruptive for the family. How can you ensure your move goes smoothly?
Hire a moving company – I know you think you can do it all yourself but given the amount of time and physical toll it takes on your body, hire the professionals to do the work for you. Your friends and family will be so appreciative!
Edit your possessions – Why move items you don't want, use, or love? Taking the time to make the hard decisions now will ensure you have less to unpack at your new home and less freight to move.
Create a timeline – Use your calendar to help guide you and keep you on track. Once you know the move date, you can figure out the best day to cancel your utilities and turn them on in your new location. It also gives you the end goal, so you can hopefully strategically edit your possessions and/or pack up your belongings, so you are not waiting until the last minute to do it all.
Label everything – You will be so grateful at the other end if you know which box the coffee maker or bed sheets are in, so you can settle in faster. I always have my clients make a few boxes label 'Open First' and inside are all the immediate items they will need upon arrival in their new home. Electronic chargers, toilet paper, paper towels, daily medicine, bedding; just to name a few. What immediate items would you need to have access to in order to settle in faster?
Pets/children – On the day of your move, do yourself a favor and have someone watch your furry and human children. Now is not the time for your pets to run away while the doors are open all the time while movers are in and out. Your children may also get under foot and it may be a traumatic day for them to see all the stuff in your house leaving.
Moving is stressful. There are ways to minimize the stress and these are just a few to help you have a smoother move. Happy trails to you!