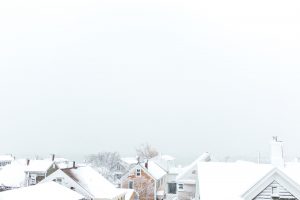 The sun has been shining, and it has been hot around New England. By now, you should have a bit of color on your skin, and a sufficient amount of vitamin D. As you're enjoying these beautiful summer vibes, you should also think about winter. Okay, not the snow and cold, but your winter vacation. Remember, planning ahead and organizing your calendar is key to saving money and actually scheduling something fun for the family. If you have kids in school, there is only one winter vacation week, and if you don't book flights and hotels now, you risk losing out on a nice, affordable vacation.
Below are four tips to consider when planning your next winter vacation.
Think Budget – This first question to ask yourself is, "Do we have the funds?" Don't go into debt or further debt just because you think you must go somewhere. If the budget is tight this time, there are plenty of day excursions you could explore in your own back yard. This type of vacation will save you money on flights and hotels and yet it will still feel great to get out of your routine and explore new places.
Ask the Family – Where do you want to vacation? The goal is for your family vacation to be a time to bond and have fun. Talk to your family to see what everyone would like to do! Do you want to head north to enjoy the snow, or escape the cold down south? If your family is torn into two camps, flip a coin and plan to do the other vacation the following winter.
Consider Timing – If you don't have children or they aren't in school yet, consider traveling during any winter weeks. This will save you money, and most likely hotels and flights will be less booked. If this is something you can't avoid, consider flying out on odd days. For example, most families will fly out on the Friday or Saturday following the end of the school week. Opt for a Sunday travel day, and return a day earlier to combat the crowds.
Book Early – Once there is the consensus on where, it's time to book. Set up a price alert on kayak.com to get a feel for hotel and airfare costs. Airlines like Jet Blue also have great hotel/flight/rental car package deals.
Once you have the date in the calendar, and you've booked the big ticket items, it's time to start saving for your food and activity budget. Nothing is more stressful than overspending and regretting the vacation after the fact. After all, vacations are supposed to be fun and relaxing.
What are some of your go-to vacation planning tips?
Photo: Sarah Jayne Photography