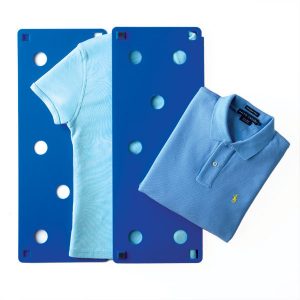 It's that time of year again when I share my favorite gifts for people like me – neat freaks! I'm sure you have a friend or crazy aunt who has a mild obsession with being neat and organized. If you do, this list is for you. This year I focus on functional gifts. These are gifts your organized friends might not have thought of. These are also gifts that might be good for friends or family who are a bit disorganized. Hey, it never hurts to nudge them in the right direction!
Furniture floor protectors – Furniture that wreaks havoc on hardwood floors can drive a neat person nuts! I recently helped a client of mine install these and I love them. They are so easy to install and they will last longer than other types.
Fujitsu ScanSnap s1100 – I love my portable scanner! You can connect to it wirelessly or through a USB, and it scans multiple pages in minutes. Convenient to store and use – a win-win!
thingCharger – Ahh, this gift is amazing and a must for anyone like me. It charges nearly any phone, tablet, or reader from any brand, and 2 or 3 at a time. You have to check it out.
Armoire Makeup Organizer – Mirror, mirror! This is more than a mirror, but a storage gold mine. You can hang this unit over the door or directly on your wall. Now you have a place to store cosmetics, and a place to see how it looks!
Flipfold – Perfectly folded shirts are a neat freak's dream. With this gift, your friend or family member won't have to work hard to get that perfect fold.
I hope this list helps find gifts for all of the neat freaks in your life. There are only days left until Christmas – go ahead, get your shop on!
Photo: Amazon