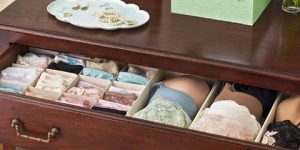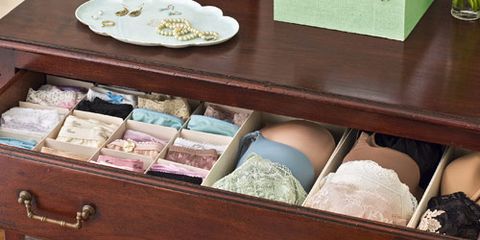 It took a while for the weather to warm up, but summer is around the corner. And that means, beach and pool weather! For this month's PURGE! category, let's look at your family's drawers of swimsuits. Even better, let's include socks and undergarments, too. Clear out the old, and make room for new items you might need this summer.
Swimsuits – Most people can look into their swimsuit drawer and find swimsuits from five or more years ago, just sitting there wasting space. If worn frequently in chlorine-infused pools or at the sun-and-salt-filled beach, swimsuits can lose elasticity and fade quickly. Do the bathing suits from last year fit? When you tug on the elastic, does it stretch out? How many do you need? These are all great questions to ask yourself as you handle each family member's swimsuits.
Socks – This is an ever-challenging problem for a lot of my clients. How is it that we wear two socks, but end up with only one after the wash? Time to go through your socks to get rid of socks without a match, ones that have holes in them or are so dirty you would be embarrassed to have to take your shoes off in public.
Undergarments – Like socks, there is no need to keep undergarments around that are dotted with holes, have no elasticity or don't fit. Remember when your mother told you to make sure you are wearing clean underwear in case you are ever in an accident? Well, there's no time like the present.
After you go through this exercise, you'll find that your drawers are less cluttered, and you'll never grapple with the agony of looking for that other sock. Now, make a list of any replacements you might need, and go shopping!
Photo: Good Housekeeping