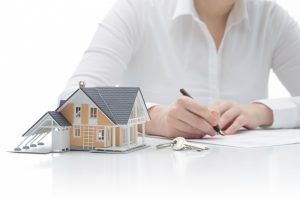 As the temperatures heat up, so does the housing market. Springtime is usually the hottest time to buy a home as school winds down and folks look to use their summertime to get settled into a new place. As a Boston professional organizer, I have a few home-buying tips to ensure you're buying a home with sufficient storage and organization space.
Below is my short list of spaces you should look for as you're looking for the perfect home:
Two-car garage – There are many older homes in New England that do not have a two-car garage, but if you're looking for a newer home, ensure the garage is attached is the home. This space will protect your car but allow for plentiful storage options as well. A deep garage is even better. Add a workbench or garden center in the back of the garage to maximize the space!
Entryway – Think shoes, jackets, backpacks, pet leashes and more. An entryway with a coat closet helps to minimize the clutter that piles near the front door. If you are blessed with a mudroom, this is a bonus. Many people I work with do not have a mudroom, so a closet with available storage options is a necessity.
Basement – This may sound standard, but make sure you have a functional basement, and ideally one that connects from the first floor of the home. You can create another customized living space, or create an awesome storage room to keep your home organized.
Mudroom – As mentioned above, a mudroom is a dream come true, especially if you have animals and children. Ideally, the mudroom will also have closet space, and if not, ensure there is enough room to add cubbies for every family member.
Linen closet – Again, this seems pretty standard, but you'd be surprised that some homes, especially older, are without linen closets. A linen closet in either the hallway or in the bathroom provide space to store linens, medicine, paper goods and overflow bathroom necessities.
Storage requirements really vary by family. Be realistic about how much storage you need, and when you move in, you'll be thankful. Of course, there are other spaces like an outdoor shed and attic that make for a professional organizer's dream home, however ensuring you have the basics will go a long way.
Photo: forbes.com