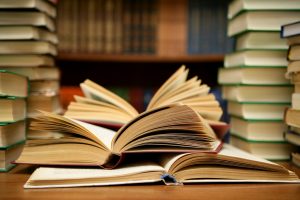 So much knowledge and inspiration can be found in a good book. Taking the time to break away from the noise and bustle, and sink into a book, can clear your mind and motivate you! This is the precise reason we're starting a new blog series called 'Book Club'. In this series I'm going to share my favorite books about organization and more!
In the first Book Club blog post of the year, I'm going to focus on my favorite topic – organization! As a Boston professional organizer, these are some of my favorite organization books to help achieve your goals get organized in 2016.
The Organizing Sourcebook – Author Kathy Waddill pinpoints nine organizing principals to help you simplify and organize. She uses real life stories and highlights the fact that you can be reasonably organized without having to feel the need to compare yourself to others. This book provides insights on managing time, decreasing stress, and dealing with cultural, personal, and emotional change.
Organizing from the Inside Out – Julie Morgenstern's approach to getting organized is to know yourself and use your personal strengths – and weaknesses! – when starting to get organized. She has a basic 3-step system – Analyze, Strategize, Attack- that can be applied to any space or situation!
Organizing Paper @ Home: What to Toss and How to Find the Rest – Paper, paper, paper! Yes, I'm sure you have stacks of paper hanging around! Remember how they keep telling us we are becoming a paperless society? Yes, we are receiving less and less papers in our digital world but we still have some important papers that need to be addressed in our lives. Author Barbara Hemphill helps navigate the world of reducing your paper load, while also advising on what paper you actually need to keep around. This alone can reduce clutter, and truly help your home and office organization!
That wraps up this month's Book Club. Do you want book recommendations for a certain topic or problem area? If so, comment below or send me an email!
Photo: Lifehack.org