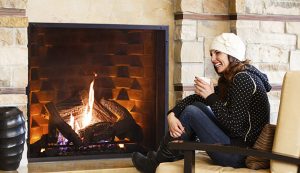 As a Boston professional organizer, I've seen how hard it is for my clients to make time for themselves during the holidays. It's easy to feel overwhelmed, stressed, and lose sight of the holiday spirit. Give yourself some much needed TLC by scheduling in a little time for YOU this holiday season.
Take a Walk – A daily walk can help clear your mind, and sooth your body. Even though the weather is colder, take a walk and take in that fresh air! Simple breathing can work wonders for your peace of mind. Walk around your neighborhood, or if you live near an urban area, walk around to take in the holiday dé
Schedule a Massage – Just when you think you can't take another moment of holiday shopping or planning, pick up the phone and treat yourself to a massage. Schedule the massage on a day that's completely free of holiday to-dos so you can make the most of your relaxation. After the tension has been released, and your stress has been reduced, you'll be ready to finish the holiday marathon, and enjoy the finals days of the holiday season.
Go to the Library or Bookstore – Sometimes we just need to get away. Now, a vacation would be nice, but right now we'll have to settle for a local escape. Head to your local library, or quiet bookstore, and sink into a good book. Try a holiday-themed book like Elin Hilderbrand's Winter Stroll, or find yourself in a tropical paradise with a summer beach read. If you can't seem to get into a book, try reading a magazine.
Maintaining a stress-free life is a daily practice. Once the stress and anxiety snowballs out of control, it can be hard to reset. Try to wake up each morning and set a positive intention. By doing this you'll minimize your stress, and be on your way to a happier holiday season.
Photo: prevention.com