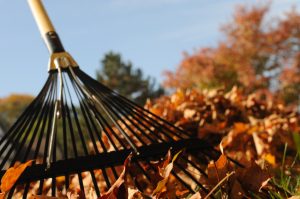 When it comes to getting rid of "stuff" cluttering the house or yard, we all have items that need to either leave permanently or be put away for the season. So what are we focusing on this month? Summer. Yes, we are sadly saying goodbye to summer items so we can make room for fall and winter clothes and essentials. Below are three sets of items you should be throwing out or storing in a safe place:
Beach gear – Take a look at your supply of beach towels, kids' sand toys, and beach chairs/umbrellas. Get rid of anything that is stained, broken, or simply unusable. If your child is too old to play with certain toys next year, donate them to a friend or non-profit organization. As for the items you need to retain for next summer's fun and frolic, store them in a less accessible spot to make room for autumns's rakes and blankets.
Summer shoes – As the temperature dips, sandals will be worn less and less. One of the things about sandals and flip flops is they tend to get A LOT of wear during the summer, and sometimes, they are simply too worn out to keep around. Get rid of the shoes that have seen better days, and place the rest in a crate or box that you can store in the basement or garage.
Annual plants – This is always one of the hardest tasks to make time for. It's easiest to just let the garden die, and simply do it next year, right? Wrong. Prep your garden and lawn now. Remove your annuals, prep your lawn, and get that rake or leaf blower ready. In a matter of weeks, you'll need to start removing those pesky leaves.
As you're saying a fond farewell to summer, take a minute to soak in the memories. Summer will be here again, but the memories are most assuredly unique to each calendar year.
Photo: sheknows.com