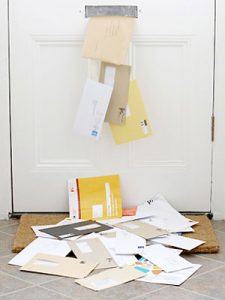 Paper, paper, everywhere. We are living in a digital world, however there is still so much paper. And you know what? This paper is not going away anytime soon, which is why it's time for you to tame your paper clutter. From business cards to receipts, there are many available tools to help you get organized. Below are my favorite digital apps that will aid in a paper-free house and workspace.
Dropbox – This is a great starting point for someone who needs a digital home for his or her paper scans. Once you create an account, you can access your Dropbox from any of your mobile devices. That way, you can access your receipts or other documents from anywhere.
NeatReceipts or Fujitsu ScanSnap – These are both great applications to use to scan in your paperwork. I think it depends on whom you ask and what device or operating system you are using. I have a client who has the ScanSnap iX100 wireless mobile scanner that she has this with her at all times. She told me recently that she was on a plane scanning in a bunch of papers so that she would have them available to her in her Dropbox at all times and eliminate the need to hold on to the paper.
OneReceipt – This app allows you to scan in a receipt by photographing it with your mobile camera. The other helpful feature is that it pulls email receipts from Gmail or Yahoo Mail accounts and posts them in a visual dashboard, sorted chronologically.
PaperKarma – This app allows you to scan your unwanted mail, and they contact the sender, and have you removed from their lists.
Evernote – Instead of writing your notes and ideas on paper, store them on an app. This app allows you to keep everything in one place and you can virtually check goals and tasks off your list!
Do your research and dip your toe into the digital paperless world. Let me know how you like it and what you choose!
Photo: Woman's Day