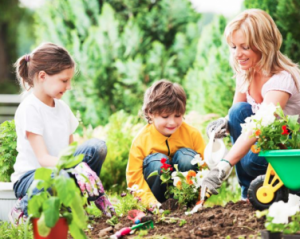 Attention New England parents. In about a month, school will be out for the summer! On one hand, it will be nice to spend quality time with your kids. On the other hand, most parents find that when the kids are home, they often lose their personal time and space. The key to providing your kids with the summer of their dreams, while ensuring you have the personal space you need rests in planning!
Make sure to start scheduling in day camps, sleep-away camps, sport clinics and other commitments. Then, once all of the big items are scheduled, you can start thinking about how you'll spend your normal, summer days. Below are three tips to consider as you're planning for the summer.
Give your kids structure. Summer isn't the time to allow your kids to wake up or go to bed whenever they want. To set expectations with your family, create a daily schedule so they know what to expect and what activities will occur on each day. Schedule a time at the beginning of the week to gather as a family to go over the weekly calendar. If everyone is aware of the schedule, you will be less likely to hear complaining and rants about boredom, or have your kids' faces buried in their electronic devices.
Make reading a part of the day. Summertime doesn't mean that your child should be void of all educational experiences. It is important for your children to read during the summer, and keep their brains active. Make reading a part of the beginning or end of the day, and while your kids are reading, you will in turn have time for yourself. Additionally, you could also schedule a time once a week to discuss the book with your kids. This will provide more structure for your kids, and another great opportunity to connect with your children.
Include your kids in your activities. One of the best ways to make time for you, while also providing entertainment for your kids, is to include your kids in your hobbies. Gardening is a great example. This is a great family activity and teaches the kids how to grow flowers and/or vegetables. This can be a household chore that is shared among the family, and when it is your turn, you can be alone with your thoughts and nurture not only the garden but also your mind.
Personally, I couldn't be more thrilled for summer. It was a long winter, and it's certainly something we all will enjoy. To sign off, I want to leave you with this quote from a great book by the brilliant John Steinbeck – Travels with Charley: In Search of America:
"What good is the warmth of summer, without the cold of winter to give it sweetness?"
Photo: Boston Parents Paper