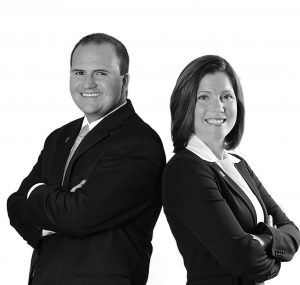 Thanks to our guest blogger, Tom Matthews from Gibson Sotheby's International Realty. Tom and his team mate Joanne Taranto assist a wide selection of home buyers and sellers in the Lincoln, Carlisle, Acton and Concord real estate markets.
Green power and efficiency have never been as affordable and obtainable as they are currently.
We demand more gas mileage and less pollution from our cars. We drive across town to save 20 cents on a fuel fill up. But when it comes to our biggest energy user, our homes, what are we doing about them?
Most energy companies will do a free or low cost energy audit. Concord Massachusetts Municipal Light even offers debate programs that reward energy efficiency in both homes and our local businesses.
These energy audits are your first step in determining where you need to focus your energy saving budget. According to Energy.gov the largest usage of your homes energy is in heating and cooling followed closely by water heating.
With that in mind here are a few green choices for making your home more energy efficient and potentially increase the perceived value that future buyers may have when previewing your property.
Programmable and smart thermostats like the Nest are one of the fastest and easiest ways to go green with your energy usage. The Nest programmable thermostat will remember the temperatures you like and automatically program itself. The device is also smart and knows when you are home and when you aren't and ensures that you are never heating or cooling an empty house and wasting energy. Fear not, with your smartphone you can control the thermostat at anytime and sure that your home is toasty on a cold night or nice and cool on the hottest day before you come home.
Of course the best way to ensure you use less energy heating and cooling your home is to let less energy in and out, but without major construction how do you do that?
Enter the Automatic Shade System. Automatic shades can reduce the amount of energy you use by automatically opening and closing blinds and shades in your home when the sun is shining in your windows based on the settings you choose or temperature sensors to ensure an even and consistent feel throughout your home.
Now that you have your home energy usage down to the minimum via smart appliances, thermostats and HVAC systems, its time to look into how you power your new energy efficient home.
Solar energy is abundant, clean, free, renewable and you can get paid to convert!
According to IRS.gov you can claim a 30% credit of the cost of installing solar panels on your home. These include solar electric equipment, and solar water heaters. There is no limit to the amount of credit available to you, and if the credit is more than the taxes you owe you can even carry that credit forward to your next years tax return. But you had better act fast, these credits are only available through 2016.
If you're worried about efficiency in cloudy or foggy conditions fear not, solar panels work just fine. These tax credits a
Finally, one of the easiest changes to make can be seen instantly, lighting. By replacing your home's traditional incandescent bulbs with CCFL and LED bulbs you can save as much as 30% on your home's energy costs.
Combining smart appliances, smart power and efficient electronics makes you a smart homeowner.