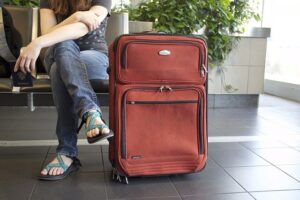 With vaccinations being administered and COVID restrictions being lifted, more people are traveling. Especially with graduations, weddings, and summer vacations. Are you ready to pack like a pro and enjoy your travels?
If you are flying, pack lightly so you can get through the airport ASAP and if you qualify, through TSA. This will save you time by avoiding baggage check-in and waiting for luggage pickup at baggage carousel.
When deciding what to pack try to include clothing that serve multiple purposes, such as black slacks and neutral tops you can wear daytime and dress up for evening with accessories such as jewelry, or a scarf. Or pack all neutral colors so everything can be paired with other items
Take what you know you need for personal effects (medications and grooming) but not what you "might need" to cover every possible contingency. Unless you're hiking in the Amazon or trekking across Antarctica, chances are good you can get anything you need at your destination.
The best way to pack is to not fold your clothes: take a tip from sailors and roll them. This will take up less space and won't wrinkle your items of clothing. Or use suitcase organizers to vacuum-seal clothes so they take up less room. Stow socks and accessories inside shoes.
Use the outer pocket of luggage for items you will need easy access to (but not valuables in case of pickpockets). For example: that novel or magazine you will be reading at airport, snacks, water bottle, hand sanitizer, or sanitizing wipes.
Traveling again is wonderful. Just make sure you can save as much time, so you are enjoying the venture rather than dealing with lost luggage or missed flights.
Photo: Pixabay