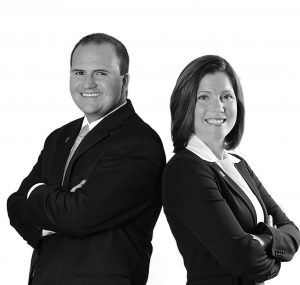 Thanks to our guest blogger, Tom Matthews from Gibson Sotheby's International Realty. Tom and his teammate Joanne Taranto assist a wide selection of homebuyers and sellers in the Lincoln, Carlisle, Acton and Concord real estate markets.
Sometimes the best new home is not new at all. Many buyers fall in love with the history and character of antique homes. The Concord area offers many classic examples of New England architecture that simply cannot be replicated in new construction. While there's a certain charm to living in an antique colonial, there are also some important things to take into consideration if you are looking into purchasing an antique home. Paying attention to a few of these details will ensure that you know what you are getting into before you make your purchase and that an older home is right for you.
They don't build them like they used to.
Wide-planked wood floors, dovetailed joints, hand-scraped wooden beams, architectural molding, cast iron pipes, knob and tube plumbing, and older heating and cooling systems all contribute to the unique charm of an antique home and sometimes present challenges. Keep in mind that older homes can occasionally come with challenges brought on by older construction.
If you are considering an antique home it is important to have a very thorough home inspection to make sure that there are no surprises that may pop up after closing. This will ensure you know as much about any potential problems or additional expenses before you're committed.
Neighborhoods don't happen overnight.
While you can definitely find a developer who really pays attention to charm and character when building new homes, it's important to remember that new construction is just that, new construction. If you love 100-year-old oak trees or well-established neighborhoods you are not going to be able to find that in a brand new development. Make sure you weigh the benefits of having a brand new home with the potential downfalls.
To remodel, or not to remodel?
That is the question. The current trends in home design include large, open floor plans, big bathrooms, and plenty of big closets. With some exceptions, you are not going to find this in the design styles of older homes unless a previous owner has gone through the remodeling process. Older homes tend to have smaller bathrooms and bedrooms and less storage than newer homes while offering large living, dining and kitchen areas.
If you plan to go through the remodeling process yourself to update your new antique home, make sure you check with your city, county, or historical society. Certain historic areas and some specific homes may have requirements on what you can and cannot do when updating.
Homeowner's insurance and other hidden costs.
Last, but certainly not least, make sure you factor in the price to insure your new old home. Some home insurance companies will charge higher rates on antique homes.
One final bit of advice is to pay attention to your furniture and appliances before you decide to move them in. Older homes were built for smaller furniture and appliances. You don't want to find yourself with a refrigerator that won't fit through your door on moving day!
There are many reasons to buy an antique home. Older homes have history and character that you do not normally find today. It's important to understand that with that history and character come possible complications. By being thorough and having a solid understanding of what you are getting yourself and your family into can make sure that there are no surprises down the road that might interfere with your enjoyment of your new (to you) home!