I've shared moving tips in previous blog posts, and there is some great advice surrounding how to execute the packing and moving into another home. One topic that generally comes up after folks move into their homes is storage, or the lack thereof. It can be frustrating to find a linen closet that is too small, or an office without a closet!
The great news is that we have an abundant selection of clever storage solutions at our fingertips through the brilliant minds at Ikea. If you just moved into a new space, and are stumped with how to store different items in a room, these three Ikea pieces will help you out.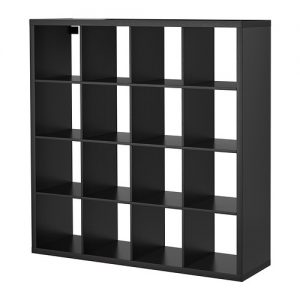 Photo: IKEA
KALLAX – The Kallax line at Ikea has several solutions for storage. It can be used as a room divider and an open or closed storage unit. I've seen this used in tiny New York City apartments to separate a living space from a bed. I've also seen this separate an office into two usable working spaces. Use each square wisely by adding coordinating baskets (BRANAS, or BLADIS,) or drawers (KALLAX drawers). Mix and max as needed.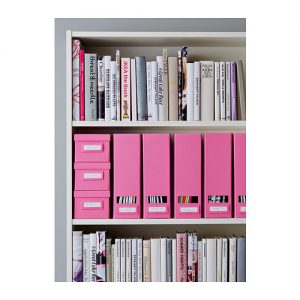 Photo: IKEA
TJENA – This storage solution line has magazine files and four different size boxes with lids. The Tjena boxes and magazine file holders are perfect for storing office supplies and files. You can also use these storage boxes in the bathroom or kitchen pantry to separate and categorize similar items together.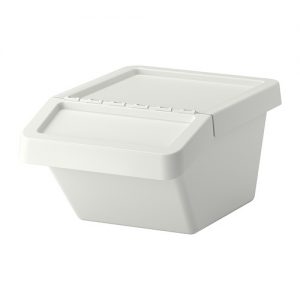 Photo: IKEA
SORTERA – Making space for recycling can be an issue when you don't have enough cupboard space in your kitchen or pantry. These are stackable and easy to clean, making them the perfect recycling solution. They can also be used in a child's playroom to organize toys, or in a craft room to organize craft supplies.
Now, these are just a few storage solutions from Ikea, and you can bet there are a lot more. I'd recommend browsing their online catalog to see if you spot anything that might work for your space. Or, if you're feeling ambitious and live near an Ikea store, pay the store a visit. You never know what storage solutions you'll find, and even if you don't find anything, the cinnamon buns are worth the trip alone.